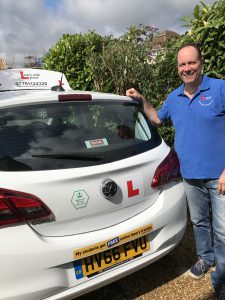 Professional Background
Operations Manager
I was responsible for recruiting, training, and supervising staff, ensuring operational efficiency.
Sales Manager
In this capacity, I worked closely with finance officers, administrators, and educators within schools and colleges.
Transition to Driving Instruction:
As part of my journey toward becoming a qualified driving instructor, I obtained a trainee license with BSM. During this training period, I successfully guided many of my students through their driving tests. Upon achieving full qualification, I made the decision to establish myself as an independent driving instructor. This choice allowed me to operate autonomously, promote my personal brand, expand my business, and cultivate a strong reputation within the local community.
Service Offerings:
For my instructional services, the initial two-hour lesson is charged at £35 per hour. Additionally, my students receive complimentary access to valuable resources, including Theory Test resources, learner videos, and printed lesson handouts. I maintain a flexible schedule, typically conducting lessons from Monday through to Saturday, with occasional availability on Sundays.
Teaching Approach:
I love to talk to people, teaching and delivering new skills in a clear and concise manner. While driving a car should be a safe, exciting and rewarding experience, it also carries the significant responsibility of ensuring the safety of other road users. My teaching philosophy is to create a relaxed and comfortable learning environment. Learning to drive needs to be taken seriously but balanced with moments of humour and the building camaraderie along the way.